Claddagh Ring And Celebrities
Irish Jeweller has carried out a research to find out popularity of Claddagh Ring among Celebrities and it came to us as no surprise that the popularity among the stars, rich and famous is as expected due to history of Claddagh which needs no introduction, concept which original, authentic and above all romantic and there is no other way to declare your love, loyalty or friendship to someone special in your life.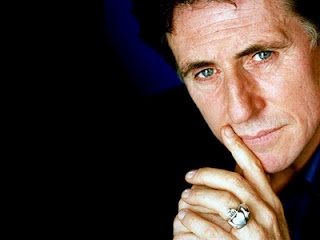 Listed below we found some celebrities who were seen wearing a Claddagh Ring or documented to have received one.  Regardless of anybody's status, fame or background, Claddagh Concept is suitable for everybody to show your sentiments.
When Buffy the Vampire Slayer script writers put a claddagh ring on Sarah Michelle Gellar's hand in 1998, millions of Buffy and Angel (David Boreanaz) fans began to take an interest in this traditional Irish love ring. The internet has added to that new wave of popularity with thousands of sites explaining how to wear a claddagh: heart pointing outward past the fingertip means you're open to new relationships, and the opposite means you're "taken". But the ring was already well-known in Ireland, in Irish-American communities, and beyond. Celebrities were wearing claddagh rings before Buffy, as well as after.
Julia Roberts was one of the first Hollywood stars seen wearing one – in 1995. She stayed silent while fans speculated about who gave it to her, but biographer James Spada is sure it was a gift from Daniel Day Lewis. No-one suggested she bought it herself. Traditionalists in Ireland say you should only wear a claddagh ring given to you by someone else, and not get your own.
Oliver Stone's 1991 movie The Doors included a Celtic-inspired love and commitment ceremony between 1960s rock star Jim Morrison (Val Kilmer) and Patricia Kennealy (Kathleen Quinlan). Kennealy's book Strange Days tells how she gave Morrison a gold claddagh and wore a silver one herself. Her pagan beliefs associated gold with masculinity, and silver with femininity.
Oasis singer Liam Gallagher wore a claddagh ring after his engagement to Patsy Kensit in 1996, but where did his brother Noel get his ruby-studded version? In the UK it's usually celebrities with Irish ancestry who own claddaghs, like the Gallaghers or Dermot O'Leary who always carries (not wears!) one his mother gave him.
Since Buffy got her ring, the media have taken even more interest in where movie and TV stars got theirs. Some, like Sienna Miller, have been happy to tell all. After Jude Law broke up with her in 2006, she told the press she was devastated and continued to wear the ring he gave her with the heart pointing inward, meaning she was still "taken". And she posed for photographs showing the ring this way round.
Jennifer Aniston is one of the most famous celebrities to be given a claddagh ring in recent years. She and Tate Donovan celebrated the first anniversary of their relationship by exchanging rings, according to biographer Sarah Marshall.
There's little doubt that the celebrities mentioned so far all wear, or have worn, claddagh rings, either in real life or in acting roles. But some names are mentioned on the internet without much evidence. (If you know of a famous claddagh-wearer and you know where the evidence is, please feel free to share in the comments section.)
When it comes to royalty and political leaders things get complicated. They are presented with so many gifts as a mark of respect, it's hard to know which have a personal meaning for them.
Princess Grace of Monaco is sometimes listed as a claddagh ring wearer, but in fact she was given a brooch with a claddagh design when her husband was presented with similar cuff links.
Like several other royals, they were given their jewellery by Irish well-wishers. One Galway jeweller's business has been presenting important public figures with claddagh rings since giving one to Queen Victoria in 1849. How often did the queen wear it? It could take lengthy historical research to check this out.
When the same company gave rings to former Irish Prime Minister Bertie Ahern and his then partner Celia Larkin in 2002, there was slight embarrassment about the jeweller's "memento of Galway". Media discussion of romantic meanings was awkward since the couple was supposedly going through a rocky patch. "What people do with the rings after we give them to them is none of our business", said the jeweller, according to the UK Daily Express.
President John F. Kennedy and his wife Jackie were given claddagh rings, acknowledging his Irish heritage. The link between a sense of Irishness and claddagh rings doesn't go back as far as some people think. Dr. Nicola Gordon Bowe of the University of Dublin says it built up with Irish nationalism in the later 19th and early 20th century. If you're interested in claddagh ring history, you'll know that this is well after they were first introduced around 1700.
Comments are closed