Celtic Cross
Standing tall in the landscape. Rooted in the Irish soil. And yet reaching for the sky. Since early times, the Celtic Cross has marked sacred places all over Ireland.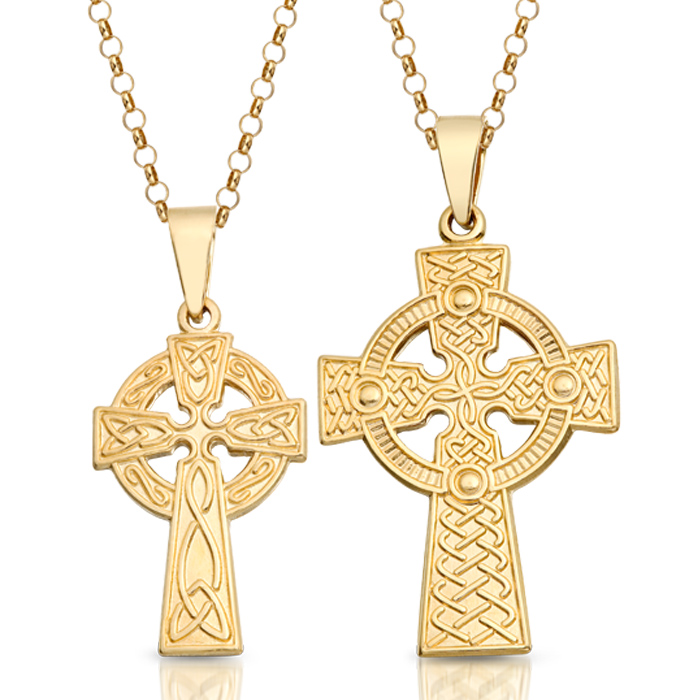 Each one has its own tale to tell- with stories from scripture, carved in stone, preserved for future generations. From the shores of Lough Neagh and the Cathedral city of Armagh, to the monasteries of Clonmacnoise and Monasterboice, these high crosses are powerful symbols of early Christianity in Ireland.
One legend tells how St Patrick saw a pagan standing stone imprinted with a circle, the symbol of the moon goddess. He is said to have blessed the stone, marking it with a Latin cross- thus creating the first Celtic Cross. Whatever the story, the Celtic Cross pays tribute to those ancient Celts whose legacy remains. And for all to see, it is a powerful symbol of faith. Now the story continues with those who wear a Celtic Cross. In doing so, we remember the precious heritage of Ireland. This land that has always been the home of saints and scholars.
Comments are closed